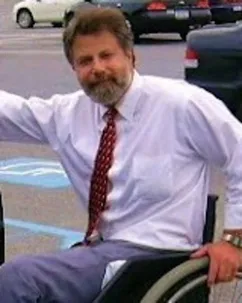 As an ABPP board-certified neuropsychologist in the Hudson Valley, those in need of my assessment-evaluation services are children and adults
challenged by learning difficulties, attentional deficits, memory problems, and pragmatic-social communication issues with underlying causes in neurological and/or environmental circumstances. In addition these individuals also unfortunately, but understandably, experience emotional distress associated with these difficulties. These difficulties may have had their onset in early development, through illness, as a result of injury, or developing in later adulthood. Their conditions usually impact major life roles in school, work, and relationships.
My board-certification as a neuropsychologist exceeds a set of techniques occasionally used by a general psychologist. My patients who need such skills deserve a full-time devotion to an independent discipline of clinical neuropsychology. I'm dedicated to the application of evidenced-based brain behavior relationships within neuropsychological testing, evaluations, and psycho-educational assessment.
I never forget my pledge to respect the dignity and worth of each individual. From the experience of personal injury and adversity, I bring with me to each patient a reminder of my mission to assess their needs compassionately, alleviate their distress, and promote higher cognitive , behavioral, and emotional functioning.
Qualifications
Hofstra University, MA in Clinical-School Psychology: 1978
NYS Permanent Certification as School Psychologist: 1978
Hofstra University, PhD in Clinical-School Psychology: 1981
License No. and State: 007483 New York 1983
ABPP Board Certification in Clinical Neuropsychology: 1996
American Board of Clinical Neuropsychology Work Sample Reviewer for Board Certification-Diplomate Applicants 1996-2015
Two, full-time, postdoctoral fellowships exclusively in Rehabilitation and Neuropsychology; one at Rusk Institute and the other at the Hillcrest Brain Injury Recovery Center.
10 years serving as a clinician, and subsequently as a department head of Rehabilitation Neuropsychology, at Saint Francis Hospital in Poughkeepsie.
18 years teaching a personally-developed course in Rehabilitation of the Neurologically Impaired as an adjunct instructor in the graduate program at Marist College.
16 years as a Neuropsychologist Consultant for Dutchess County Department of Mental Hygiene (DCDMH)
16 years as a Neuropsychologist consultant for Community Rehabilitation Programs in Lake Katrine
2 years as a Part-time psychologist and neuropsychologist at the Castle Point VAMC
2 years full-time at DCDMH serving the mental health needs of a developmentally disabled population with intellectual limits or spectrum disorders
5 Years assigned to treating inpatients at a local state psychiatric hospital/coordinating psychological testing as well.
6 years functioning as a supervisor of psychological assessment at another local state psychiatric hospital.
25 years of private practice exclusive to conducting neuropsychological and psychoeducational evaluations